O2 Guru Campus 2023: Presentation of the durability of PanzerGlassTM
We are glad that we could participate in the great O2 Guru Campus which took place in the beautiful premises of the Sport Donovaly hotel from 12 to 14 April 2023. Visitors to our booth could see for themselves the PanzerGlass™ durability tests and discover the benefits of many other products from our portfolio.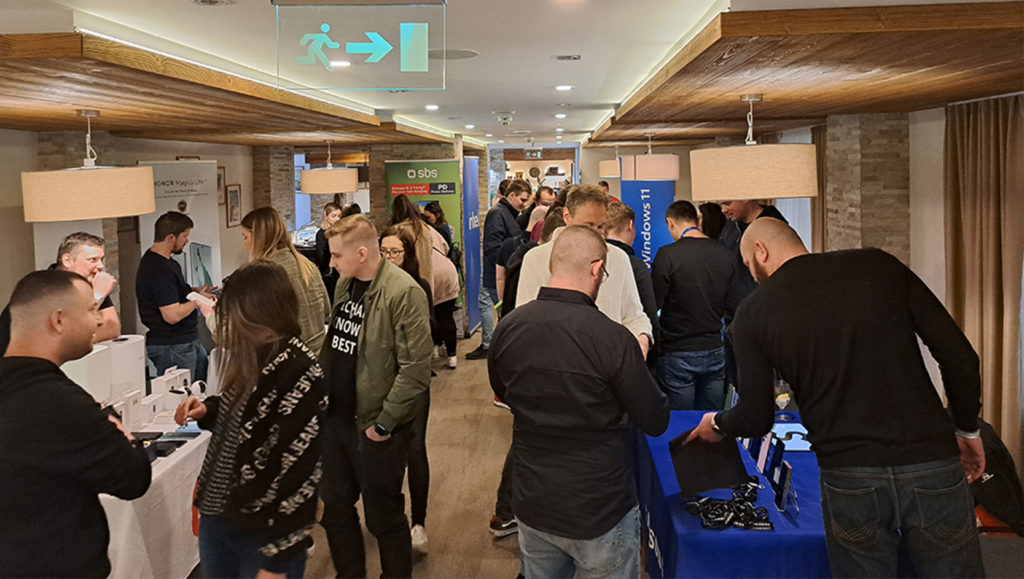 A lot has been written and said about the exceptional PanzerGlass™. So we decided to show what it can do to the visitors to the O2 Guru Campus. We are very pleased that our presentation of durability was interesting. A lot of people come to us and say they want to try our test.
Comparison of PanzerGlassTM durability with the competition
We presented a high pressure test of the protective glass in our booth. We measured the durability of individual glasses using a special device for measuring the force of pressure (dynamometer). A gauge with a standardized tip is pressed against the glass and we measure at what force per kg the breakage of the glass occurs.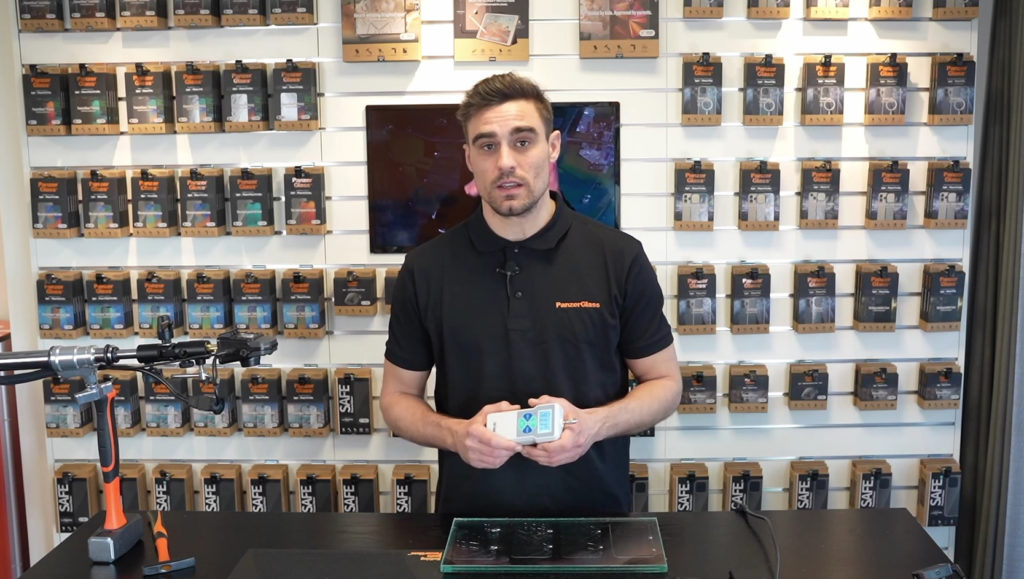 We compared the PanzerGlass™ with other commercially available rival glasses. As expected, PanzerGlass™ proved its exceptional durability and outperformed its competitors several times. This is due to many years of experience with protective glass, but also a special patented technological procedure the key part of which is a thorough tempering in the furnace. Most competitors use the classic chemical tempering which is not able to harden the glass that effectively.
For the record, while the normally available glass cracked at a load of around 17–19.5 kg, the PanzerGlass™ cracked only when a load of 43 kg was applied. Visitors to our booth saw for themselves that the PanzerGlass™'s claims of superior durability were 100% true. They are not only on paper, but they are also fully visible in real life.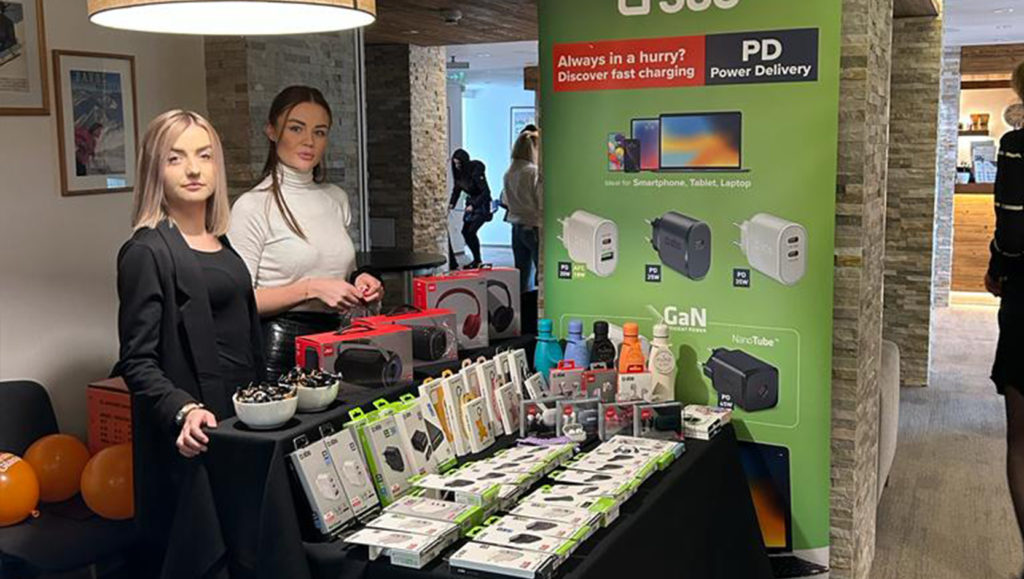 Graphene nanotechnology
The innovative graphene nanotechnology, used in the latest SBS power banks, spoke to many visitors to our stand. Compared to conventional lithium batteries, they can store more energy at the same size, recharge faster and, as they eliminate the use of lithium, they are cheaper and easier to recycle. In addition, they have a low weight, high chemical stability and mechanical flexibility.
Chargers with GaN technology
The latest chargers with gallium nitride (GaN) technology by SBS are up to 60% smaller than conventional charging adapters. Special GaN semiconductors ensure faster, safer and more efficient charging. Thanks to its high performance, the adapter can easily charge a laptop, so you only need to take one adapter for a business trip which will charge your smartphone, tablet and even laptop.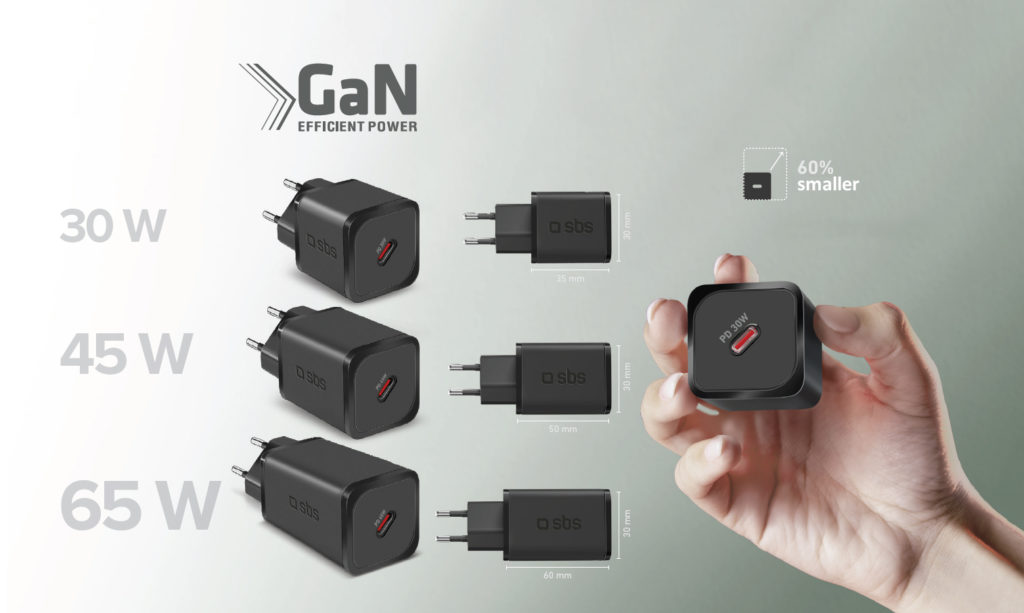 Case&me
Italians are known for their love of fashion which is why the latest fashion trends are also transforming into smart accessories for mobile phones. SBS sells unique snappy holders or stylish Amelia edition cases under the case&me brand. These can be decorated with interesting fashion accessories – chains or pendants with a universal fit that is compatible not only with Apple smartphones, but also with other brands.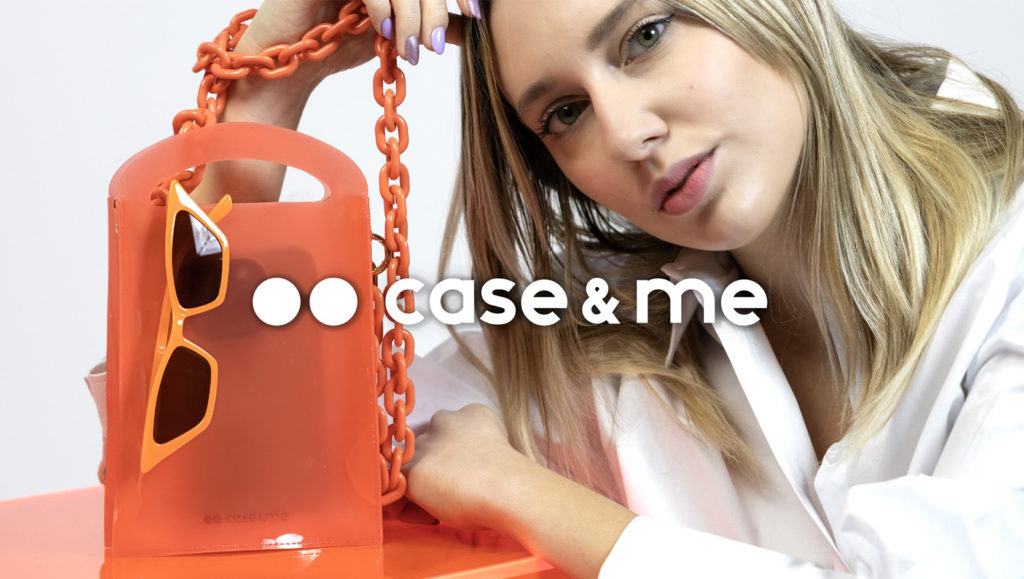 Puro
Puro is a well-known Italian brand with a long history which mainly produces premium accessories for smart devices – cables, chargers or cases – and focuses primarily on Apple products. Since this year, it has been part of the SBS portfolio and offers unique bottles with an attractive design. This is what we focused on most during our presentation at the O2 Guru Campus.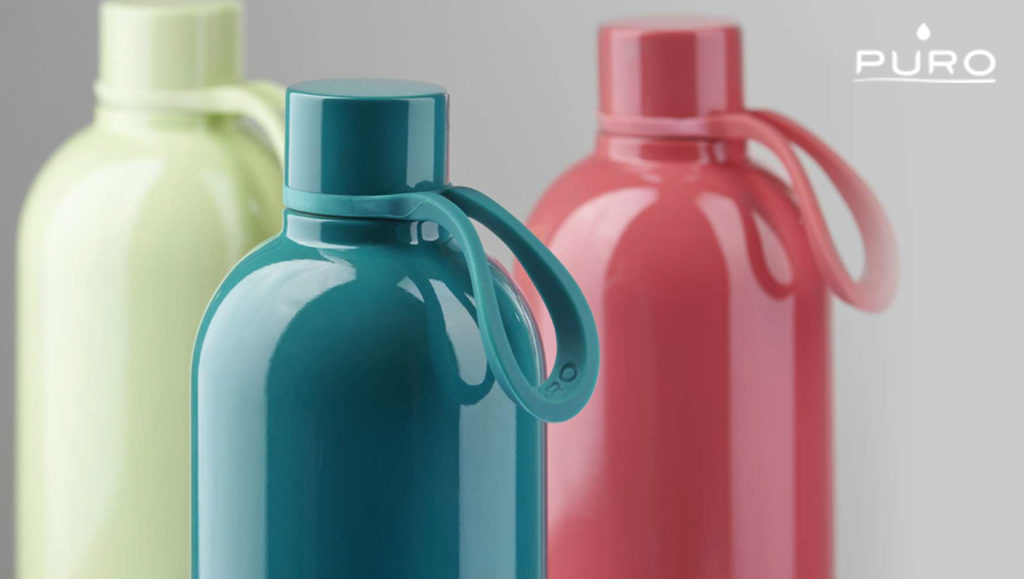 Puro bottles are made of stainless steel and consist entirely of safe BPA free materials. They are extremely eco-friendly and suitable for both cold and hot drinks. Selected models keep the drink hot for up to 12 hours and cold for up to 24 hours. They are available in many different sizes and many interesting colours. They are made in several types – Smart Bottle, Hot & Cold Bottle, Everyday Bottle and Outdoor Bottle.
The huge interest of sellers who stopped by to see our presentations and products confirmed that our range of products is also very attractive for Slovak clients. We believe that our partners' products will be seen in more and more stores in the coming months and years. We have a lot of great experiences from the O2 Guru Campus and we are already looking forward to the next year!
If you are interested in any of our products and would like to add them to your portfolio, please contact us >>.