IFA 2022 in Berlin: what innovations caught our eye?
IFA is an annual international consumer electronics trade fair that is renowned worldwide. This time it was held from 2 to 6 September at the Messe Berlin Exhibition Grounds. As usual, it was attended by numerous exciting brands from around the world – Japan, China, Europe and America. It was also attended by our partners.
The most famous global brands attending IFA Berlin 2022 included Honor, Asus, Samsung, Garmin, Xiaomi and Nokia. These giants were complemented by a number of interesting start-ups and smaller companies. We were able to admire the latest smartphones, watches, laptops, tablets, and scooters, as well as smart home solutions and interesting accessories at the various stands and booths.
We were very curious to see what our key partners – PanzerGlass™, SBS mobile, Leqi, Renewd®, dbramante1982 and Fonex – would bring to the fair. We spent a lot of time at the booths of these manufacturers and thoroughly reviewed all the innovations that they had prepared and that will soon be available for sale. What specifically caught our eye?
Several innovations from SBS mobile
SBS mobile is making rapid advances and incorporating numerous unique products into its product portfolio.
Revolutionary MagSafe
MagSafe, the wireless magnetic charging that is now very popular with iPhone owners, was brought to market by Apple with the arrival of iPhone 12. SBS mobile has introduced new cases compatible with this type of charging. Thanks to our close partnership with SBS mobile, we are able to offer elegant Force Mag cases for the iPhone 14, the 10W MagSafe charger and the tried-and-tested practical MagCharge car holder.
Collaboration with Rolling Stone
Working with the prestigious American magazine Rolling Stone, which specialises in popular music, SBS has introduced a new range of premium Rolling Stone products. It is ready to provide customers with a new level of audio experience.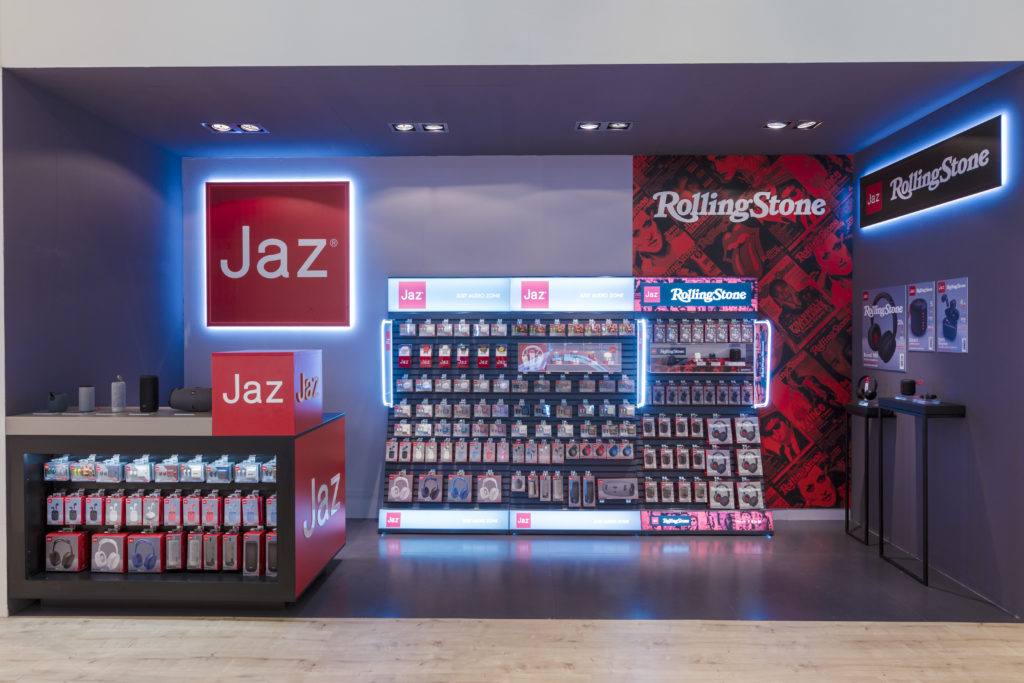 Unique Evo Line charging products
The new Evo Line charging adapters, cables and power banks have an integrated small screen that shows the charging status and capacity. This is an interesting feature that many users will undoubtedly appreciate.
New fashion brand case&me
Italy is famous around the world for its fashion brands. That is why the Italian company SBS decided to include in its portfolio unique products that combine electronics and the latest design trends. The offer of the new case&me brand includes unique wristbands that connect to phone cases. The collection also includes trendy bags.
Portfolio of photo products
SBS has also renewed three product lines for photography and streaming – Photo Pro, Light & Share and Easy Share. These include numerous practical accessories such as tripods, selfie sticks and lighting.
New materials for Fast Skin
At the SBS booth, we had the opportunity to try out completely new protective smartphone screen films, Privacy Clear and Privacy Matt, which are designed to be cut in the Fast Skin device. They protect the screen from damage while preventing the data on the screen from being seen by strangers around you.
Fast Skin is one of the latest innovations in the world. There has been an evolution in the protection of laptops. With the new extended version of the Fast Skin cutting device, it is possible to cut a protective film for laptops up to a size of 15″. You can easily protect a large screen or the cover of your laptop.
Enhanced PanzerGlassTM products
We had the opportunity to see numerous new products on show at the booth of the Danish company PanzerGlass™. These are coming to market in connection
with the launch of the iPhone 14.
New protective glasses and cases
Protective glasses and cases for the iPhone 14 are even more durable than before. They are up to 25% stronger than the glasses for iPhone 13. They can withstand a fall from a greater height, can handle up to 3,000 scratches with steel wool, and incorporate recycled materials. They are environmentally friendly.
Frame for easier glass application
One of the biggest innovations in PanzerGlass™ glass is a special frame, which is included in the package.  It will help you stick the glass exceptionally accurately the first time, even if you have never done it before. So application doesn't have to be carried out by experts.

New strength classes and SAFE advice for young people
At IFA 2022, PanzerGlass™ introduced new strength classes for its protective glasses. The Gold line is polished and tempered in a furnace to offer a balanced ratio of price and quality. The Platinum class is polished and tempered twice, so it provides even better durability. The highlight of the offer is the Diamond line. It is polished and tempered three times, giving it superior durability.
A special line of SAFE products has been designed for young PanzerGlass™ users. It is characterised by excellent durability at an affordable price.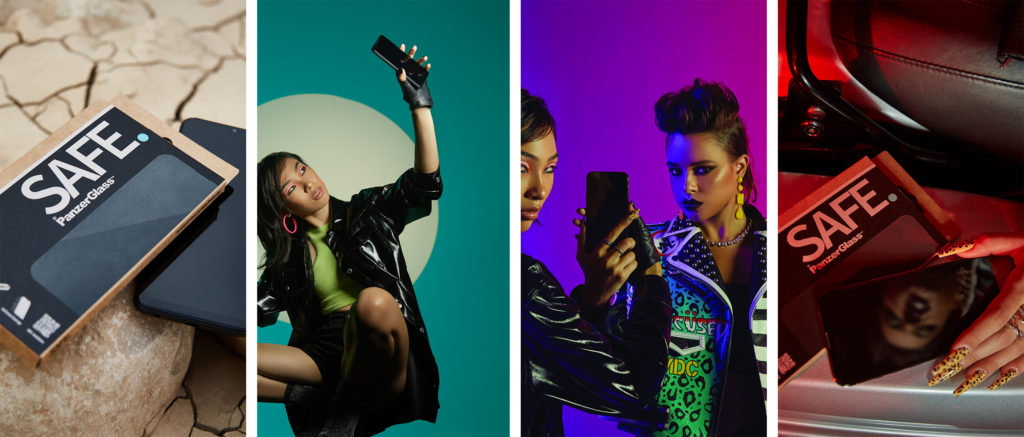 LEQI and cooperation with prestigious brands
LEQI, the smart scooter manufacturer, had a booth unveiling unique technologies and design solutions that are to be integrated into current models. LEQI's cooperation with prestigious world brands such as RedBull, Tesla and Mercedes is exciting. Individual scooter models are ready to meet the requirements of even the most demanding users. We are therefore pleased to be able to import them into Slovakia.
Dbramante1982 with sustainable production
Dbramante1982 is a brand specialising in the production of bags and cases for smartphones. Alongside its trendy new models, it presented its plans to further improve the eco-friendliness of production at IFA 2022. It works with WWF to ensure sustainable production, distribution, and packaging, along with a reduction in energy consumption.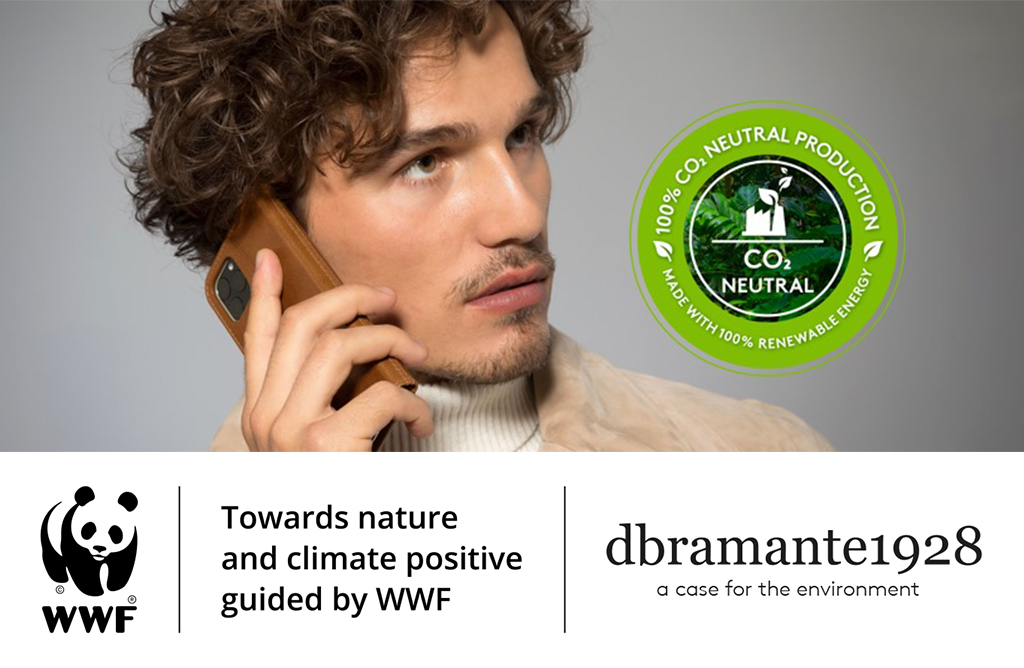 We are pleased to see consumer electronics advancing so quickly while increasingly taking account of the environment. In cooperation with our partners, we are actively working on offer individual innovations in Slovakia as soon as possible.